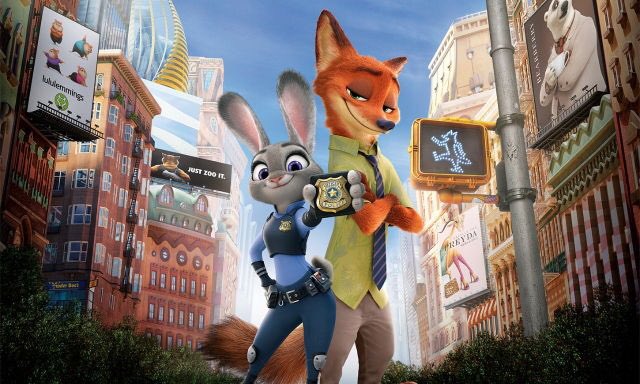 I like the premise of the story. That is, you can't judge a book by its publisher. Because publisher doesn't publish the book that you want, they just publish the books they think you want. And it's not wrong. It's a logical move. The only problem with this practice, there are always something unusual and unexpected you can't guess.
So, what the heck I am talking about?
Of course, I'm talking about Zootopia. The premise of the story is good, simple but good. And the plot is interesting–enough. However, I have one problem with the culprit or… the antagonist. I mean, since the bad guys were from the same species, it feels a little bit like they just exchanged the roles of the Cinderella with her step sisters. Or little red riding hood with the wolf.
Why it felt like they blamed it to only one person—or in this case, one species even though we know the fault in our stars—cough—pardon the lame joke. Even though we know the fault actually lies in our society.
Yes, I know it doesn't mean to be like that. As Judy said, there was mean bunny, as there was mean fox. But since the bad guys (the main antagonist and crew) were composed by only one species, you couldn't help but think they are the bad one. Like we thought the wolves are bad because we read the little red riding hood story, or the cats are stupid after we watched Tom and Jerry.
It wasn't that simple, right?
I know maybe they did it just because it was easier to understand if the bad guys portrayed by only one species, to avoid confusion, etc. And if we wanted to make some excuses, it was a family related kind business; you can't trust strangers with such thing, yeah. But well, I still don't like it. Since it gave too much hint to the otherwise potential twist.
Well… there was still one nice twist. Thank goodness it wasn't with the power of LOVE and PEACE.
P.S.
I know in Zootopia universe they were living together in harmony. But what the heck did the predators eat? Was there any meat? Meanwhile the bunnies still ate their carrots happily.
(Answer: They were evolving to have a sweet tooth).